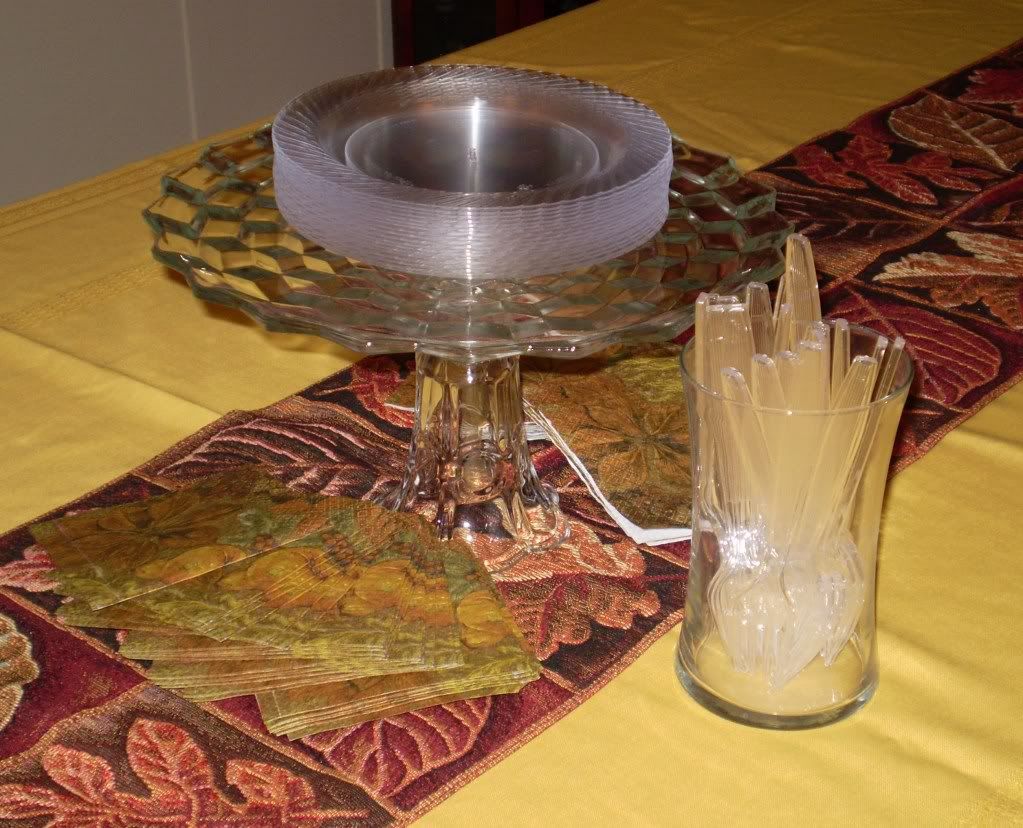 I came across this project and HAD to repost here here to share with all of you!!
Such a

Perfect project for the holidays

!! Especially because you have to serve so many yummies!! So get to your local thrift store and get goin on this! So here is her post!!
Previously I haven't gone to Goodwill or Salvation Army often because there was not one close to my old home. However, now there is a Goodwill right across the street from our local Lowes. Since we seem to stop there at least one every two weeks (ok, we stop there at least once a week), I have started stopping in regularly.
Like many thrift shops, it is hit or miss. I have not had many hits (a lamp which will be featured later this month) and the items found in today's post.
When I saw this platter and ice cream sundae dish, I knew that I had to get them. Especially since at $1.99 and $0.99, they wouldn't break the bank.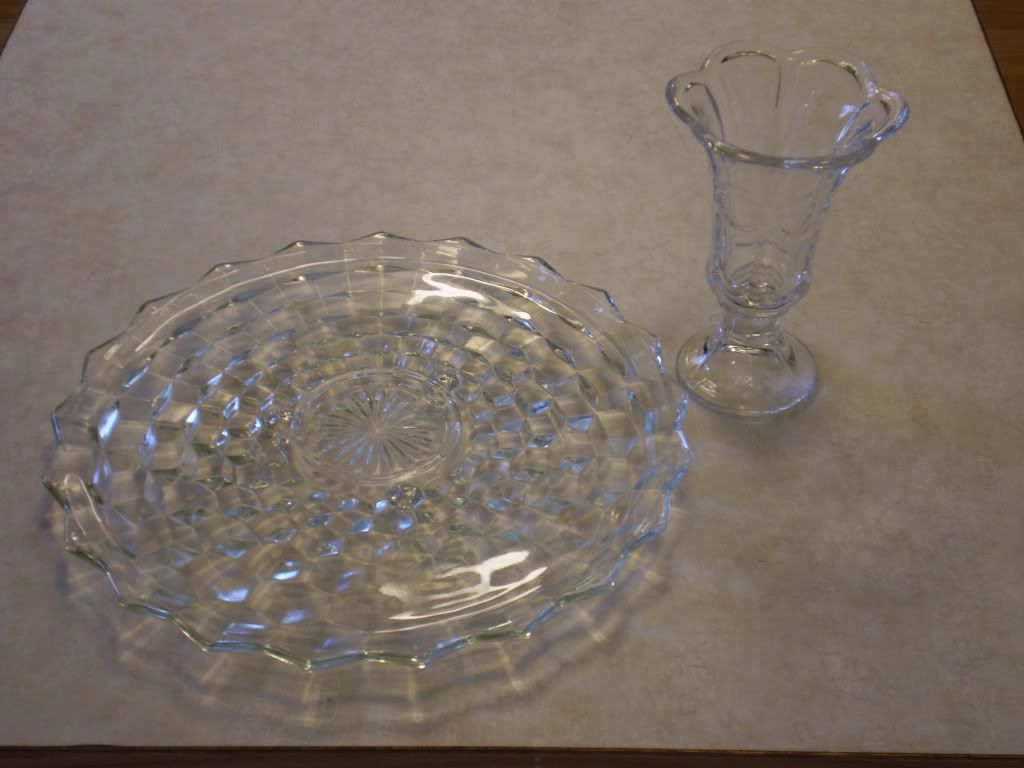 (Note to self: do not take pics of glass items on my light colored countertop)

You see, we had our housewarming party coming up and I needed something tall and flat to put the plates on for the buffet. Why tall you ask? Beause I wanted it able to be placed in the middle of the table with napkins scattered around it. I was afraid a regular cake plate would not be tall enough to do this.
These were the perfect solution.
A little glass glue (purchased at the Lowes across the street) and I was ready to go.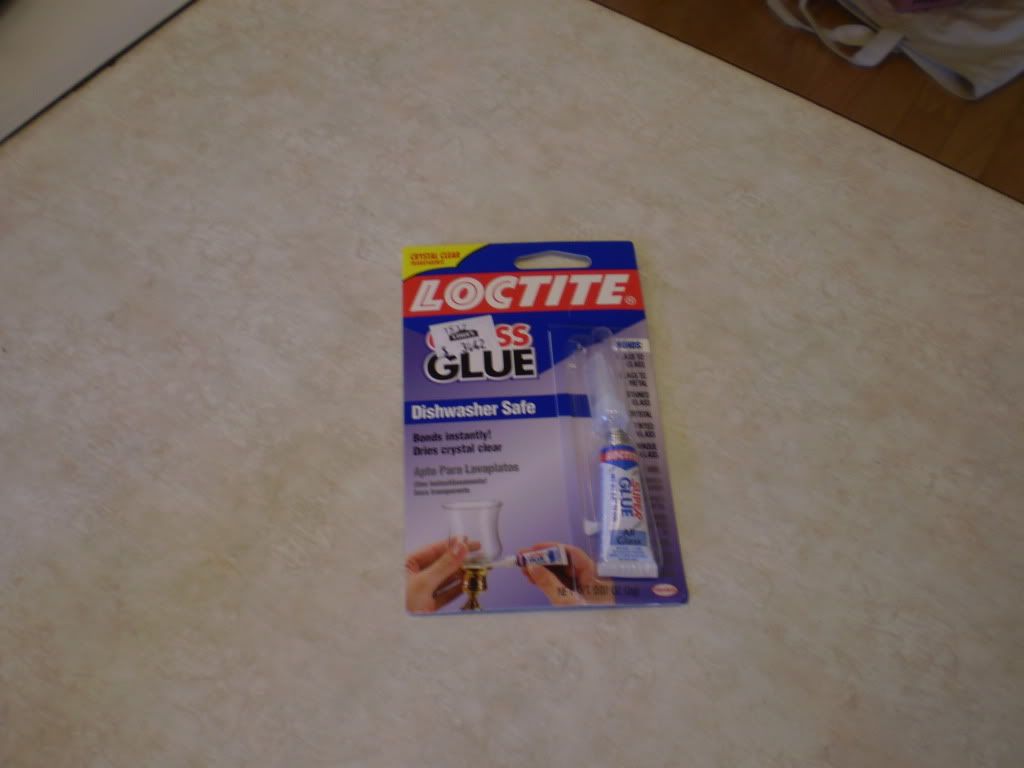 To secure the two pieces together, apply the glue according to the package directions to the bottom of the platter. Mine had three little feet and a circular pattern in the center of the platter so it was easy to see where the glue would need to be applied.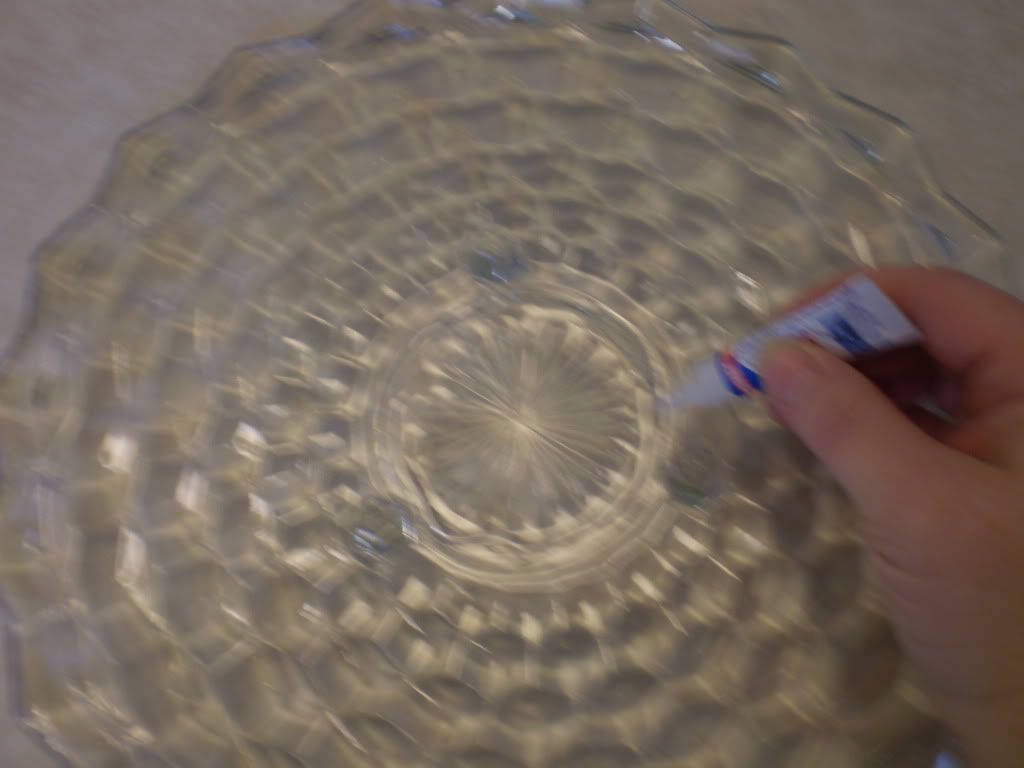 (Another note to self: See about getting a tripod or

having Hubs to take the pics when I am gluing

since apparently I cannot take pics with one hand)

Place the sundae dish upside down onto the platter and press for 30 seconds to ensure a strong bond.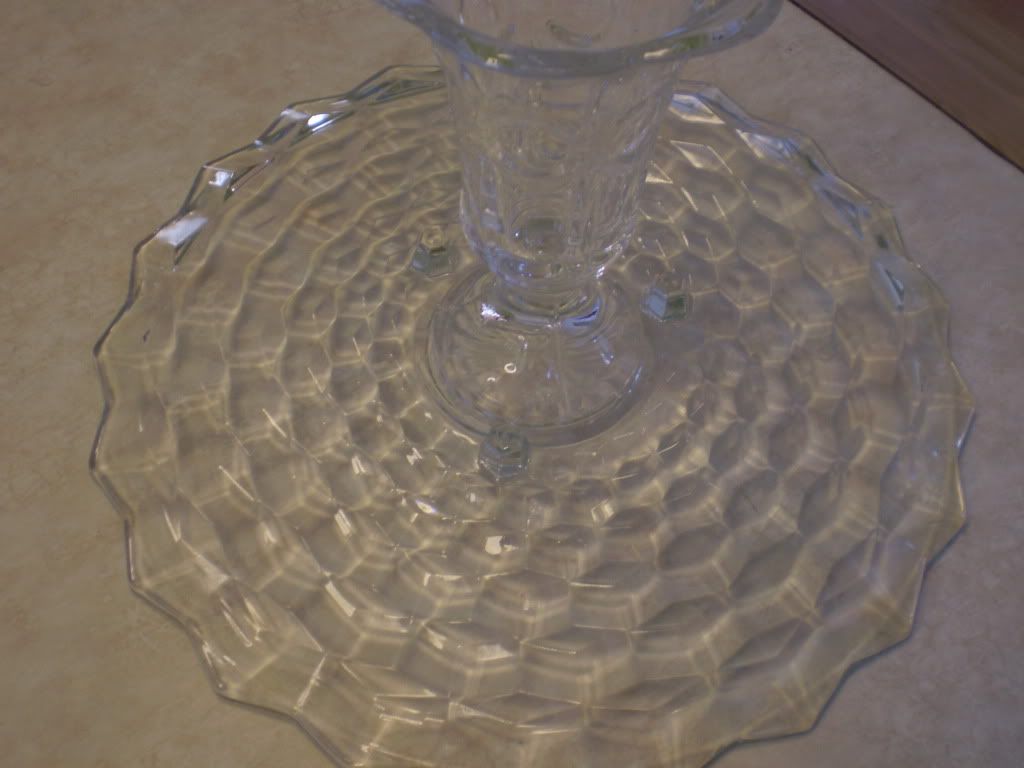 Once the two pieces are secured, turn right side up and let sit for 24 hours before using.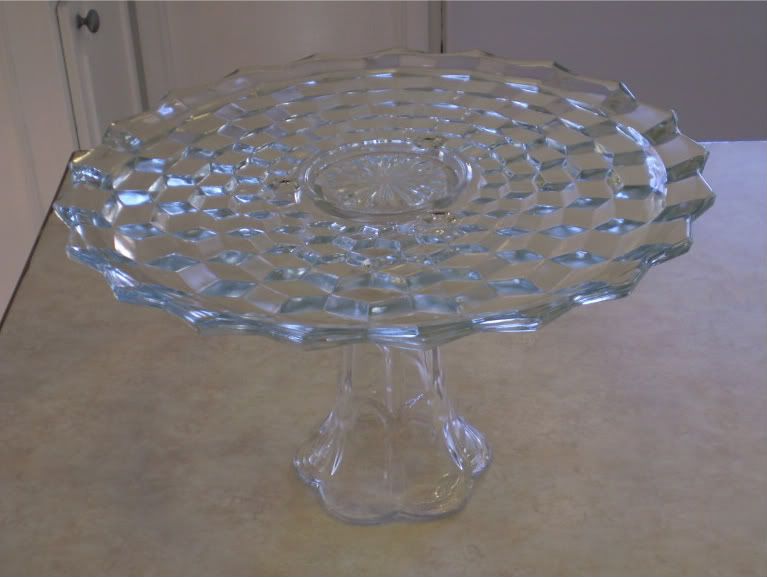 While I don't have a pic of the piece in use at the actual party (I got distracted with getting the food on the table in time), here is a recreation.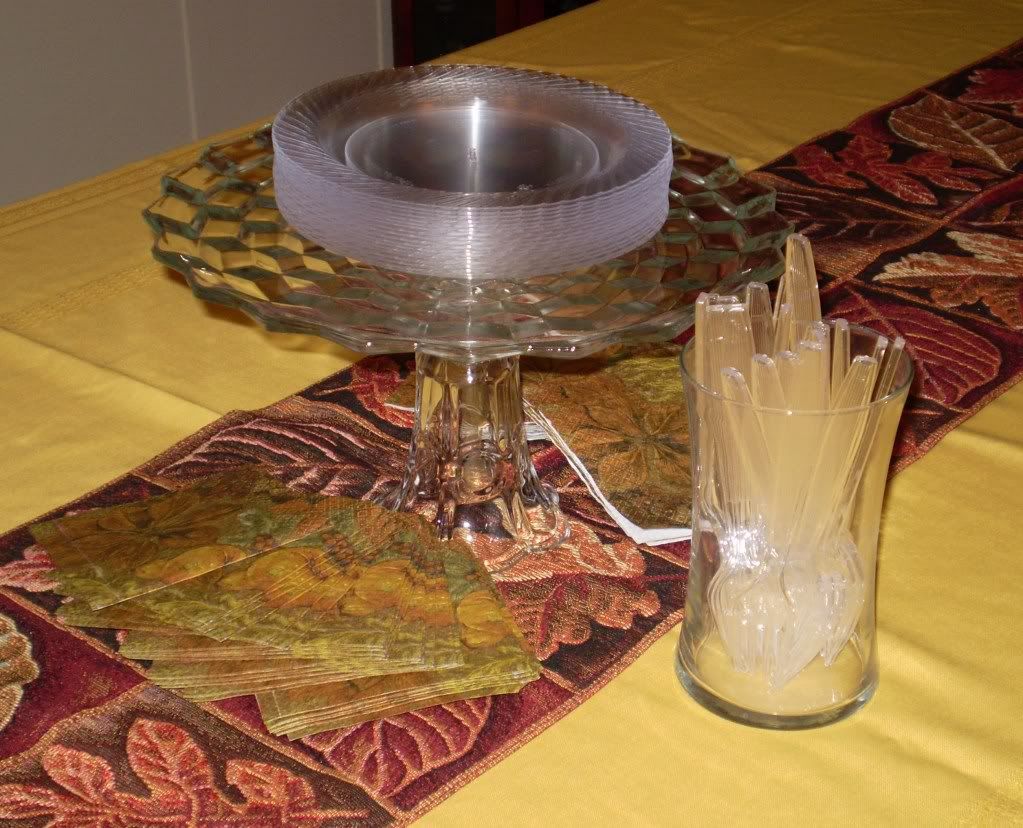 Total cost:

$0.99 Sundae dish

1.99 Glass serving platter

1.15 Glass glue (I figure I used about 1/3 of the mini tube)
$3.13 TOTAL



Great job Kristina! Thank you for sharing! I have so many glass pieces that I know I can recreate this without spending a dime!